Innovation From The Heart Of Asia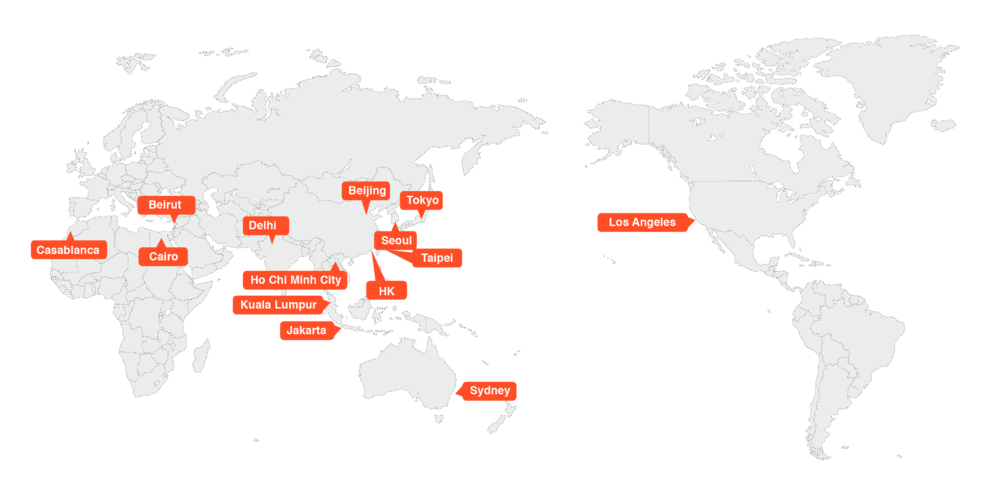 AIG was founded by leaders in social and mobile entertainment in Asia, hailing from Tencent, Google, and Zynga. AIG aim to be the largest global mobile social group,Our vision is to bring the best mobile social innovations from china to the global audience.
The Asia Innovations portfolio includes Uplive (Livestreaming), Suprefans (celebrity news), Dating app (Social), Uplive was selected by 36KR as a leader among Chinese tech giants going abroad.
Asia Innovations is headquartered in Beijing with 12 global offices including Taipei, Hong Kong, Tokyo, Ho Chi Minh City, Jakarta, Cairo.
Asia Innovations was founded in 2013 by leaders with deep experience developing mobile and social products for global users. The founding team has experience operating and localization some of the world's most recognizable consumer tech products while holding key leadership roles at Tencent, Google, and Zynga. Our vision is to become the largest global social entertainment platform by bringing the most innovative products and content from the China market to the world.
OUYANG YUN

Co-founder and President

Product strategy expert for telecom and consumer companies. Previous roles include VGM of corporate strategy at Tencent and CEO of GaoPeng.com. OuYang holds a BS and MS from the National University of Defense Technology and got his MBA at HEC Paris. He also served in the army for 8 years.

ANDY TIAN

Co-founder & CEO

Successful serial entrepreneur (AIG is his fourth startup). Previously general manager of Zynga China and introduced Android to China while working for Google. Andy holds a BS & MA degree in computer science from MIT.

MINGLING LIU

Co-founder and CTO

Technical expert in social media, gaming and entertainment and avid entrepreneur. Previously he served as the CTO of SEEC Media group and before that as technical director at SKT China. Mr. Liu holds a BS & MA degree in electrical engineering from Tsinghua University.
"We take pride in our ability to build some of the most advanced and innovative products for everyone around the world. "
— Andy Tian
Investors